I have worked in both physical and digital product design environments and am committed to producing meaningful user experiences.
This project aimed to
apply a harm reduction approach to problem gambling, changing the way that consumers negatively interact with gambling products.
​
Initially, a high level research plan was created to organise the structure of the project. Both primary and secondary research techniques were used to increase the understanding of the problem area. These included cultural probes, ethnographic research and analysing emotional models such as the core affect circumplex.
-

A healthy mind and a positive home life can reduce the likelihood of addiction and also aid recovery.
​
-

Personal involvement and near misses increase wager size, session length and promote problem gambling behaviour.
-
Many users gamble in isolation, which triggers a disassociation from reality and can potentially lead to problem gambling.
​
-
Participants were not conscious of the time they spent gambling.
- By being in a more sociable environment, users are more likely to engage in conversations with others, preventing long periods of isolation whilst gambling.
​
- Natural light creates a less intimidating atmosphere, whilst allowing users to recognise the time of day.
-
Seating on the floor allows for more social gambling and places users in a more deactivated affective state.
​
​
​
- Design uses the signifiers found within cafe environments to resocialise the casino.
​
​
consistent
global
experience
This project aimed to define a consistent style and framework which would be used on all global popups across The Stars Group's websites and applications.
​
After researching the existing popups surfaced on the websites and apps, as well as analysing other companys' popups, a workshop was carried out to define the requirements and the considerations for the task.
​
Axure RP 8

was then used to prototype the interactions of the popups and fast paced, guerrilla testing was then carried out within the company to get an initial understanding of the potential usability issues.
- Responsive solution, consistent across all devices.
​
- Caters to various scenarios (no title, no close, etc).
- Can put the popup in context when necessary.
​
- Infinite content can be shown if needed.
- Persistent scrollbar and below-the- fold design for obvious scrollability.
​
- 25% of the top of the screen is initially visible, placing the popup in context when necessary.
- Popup can expand to full screen to maximise screen space when needed.
​
- Sticky header allows users to exit the popup or go one step backwards, even when they have started scrolling.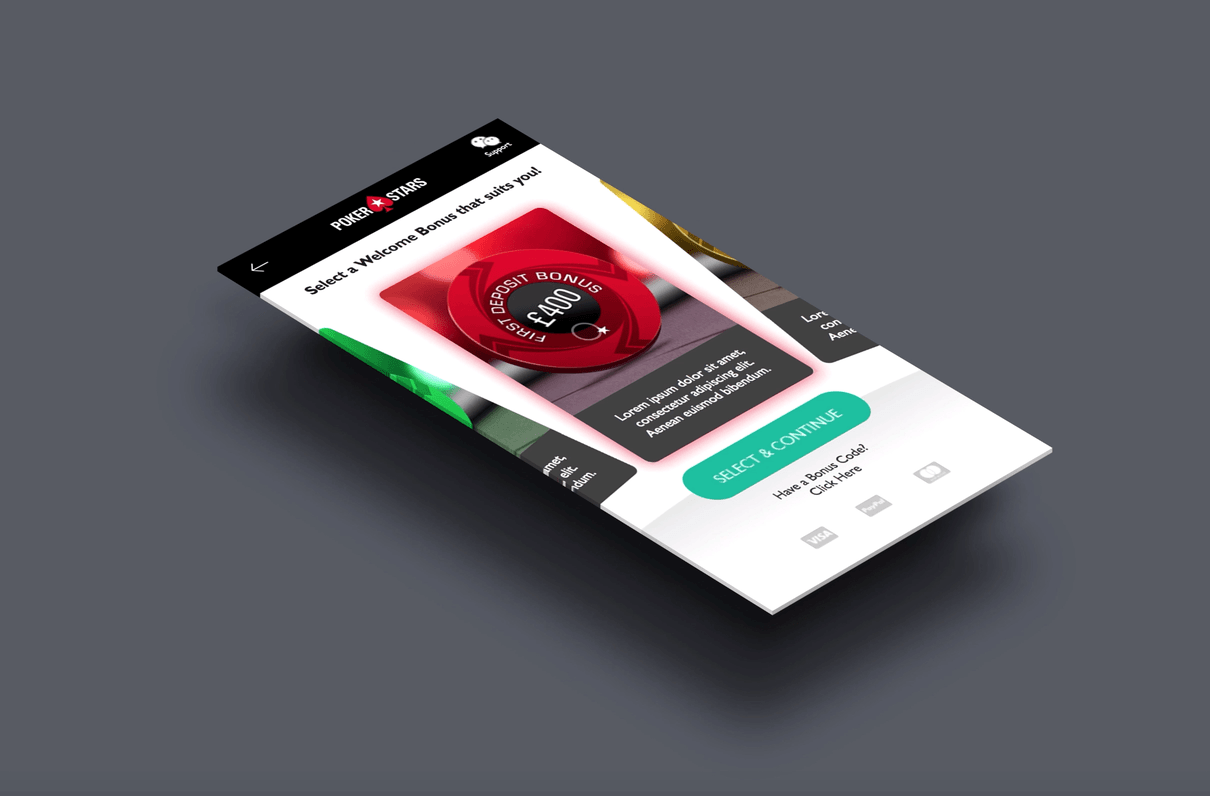 sign-up
bonus
interactions
This short project was carried out to show the various interactions which could be used for sign-up bonus offers.
​
I approach these types of projects in a structured but experimental way, exploring various different options.
​
Onboarding experiences are usually boring and time consuming. By designing fun and gestural interactions into the experience, it is possible to break up the monotony of back-to-back forms.
Chaise Longer - a flat-pack chair that folds out into a bed for students with limited living space, allowing them to give their parents a proper night's sleep when they come to visit.
Matcha Tea Kettle - bringing the ritualistic nature of the Japanese tea ceremony to the Western world to decrease work related stress.
DIGI Spatula - combining a futuristic aesthetic with the De Stijl movement to add character to the kitchen.
Product Designer at Rank Interactive
Junior UX Architect at The Stars Group
UX Intern at The Stars Group
Product Design with Professional Experience (Bsc) at The University of Brighton